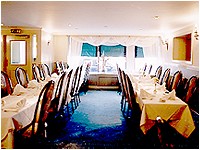 A TASTE OF THE PUNJAB
MULTANI SOWADY
This dish is presented in a uniquely delicate, fragrant sauce which takes hours of dedicated preperation, and includes green chillies, onions, tomatoes, ginger and garlic.

LAHORI SOWADY
Again, this dish requires much care and time in its preperation, and is enhanced by the exotic flavours of channa, methi, ginger, garlic, green peppers and authentic Punjabi herbs and spices.
Chicken £11.00 Lamb £11.00
Scampi £11.00 Prawn £11.00
King Prawn £16.00
SHAFIQ'S PERSONAL BALTI CREATION
Balti fever is sweeping the UK — now Shafiq brings his own unique touch to the Balti experience, by presenting his very special new dish. Chicken or lamb is cooked with onion, ginger, garlic, herbs and green chillies to create a sublime new eating experience for the millennium £13.00
SHIMLA COTTAGE SPECIALITIES
JHINGA TURKA £11.00
Prawns cooked with capsicums, garlic, ginger, yoghurt and green chillies, flavoured with delicate herbs and spices with a sprinkling of green coriander.
CHICKEN JALFREZI £11.00
Chicken in a blend of exotic spices with specially prepared Jalfrezi sauce topped with almond flakes.
CHICKEN MAKHANI MASSALA £11.00
Cooked in a creamy sauce with plum tomatoes, herbs and cashew nuts.
CHICKEN TIKKA CHASNI £11.00
Tikka cooked in a rich sweet and sour sauce with a touch of cream
CHICKEN TIKKA BAHAR £11.00
Barbecued chicken cooked with fresh cream and nuts
SHIMLA SPECIAL CURRY £11.00
Chicken, lamb and prawns cooked with a variety of spices
CHICKEN ROGAN JOSH £11.00
Tender chicken Tikka cooked in a sauce of plum tomatoes, onions and cashew nuts.
CHICKEN PASSANDA £11.00
Chicken cooked with cashew nuts, ground fennel, almond flakes in a creamy sauce
CHICKEN PRAWN SPECIAL £11.00
Chicken and prawns cooked in their own juices with spices and mangoes
KARAHI MUTTAR MURGH £11.00
Chicken cooked with green peppers, peas, onions and tomatoes with fresh cream
MURGH MAKHAM £11.00
Chicken and mince cooked in a delicious mild sauce with onions, tomatoes, ginger, garlic and a sprinkling of coriander.
CHICKEN GORKHA £11.00
Chicken breasts with fruits and fresh cream
PARSEE CHICKEN MASSALA £11.00
Chicken Tikka cooked in a slightly tangy sauce with a little lentil dall and medium spices.
KASHMIRI CHICKEN MASSALA £11.00
Barbecued pieces of chicken cooked with fruit and light spices
MIRCHI GARAM MASSALA £12.50
Barbecued tender pieces of chicken or lamb prepared in a Bhoona sauce with chillies, mushrooms and fresh coriander.
CHAMAK CHALO CHICKEN £12.50
A fine variation on a Bhoona sauce is achieved by our chef selecting pieces of Tikka style meat with tropical fruit, ginger, garlic, mushrooms and fresh coriander. Topped with almond flakes.
JANTAR MANTAR £12.50
Bite size pieces of chicken cooked in specially prepared, slightly spiced sauce with green peppers, mushrooms, onions, pineapple and green chillies.
BALTI DISHES
Tikka style chicken or meat cooked with fresh chopped ginger, fresh coriander, green peppers, onions, tomatoes, fresh herbs and spices. A unique eating experience to tingle the taste buds.
Chicken Balti £12.00 Lamb Balti £12.00
King Prawn Balti £17.00 Shimla Mixed Balti £17.00
Chicken & Prawn Balti £13.00 Lamb & Prawn Balti £13.00
Mixed Vegetable Balti £9.00
NASHIDAR
Cooked with fresh Ginger, Garlic, Onions, Mushrooms, Sweetcorn and a touch of Brandy. A great deal of experience and expertise goes into the preparation of this. For the extra bite ask for Green Chillies to be added. (Rice Extra)
Chicken Tikka Nashidar £13.00 Lamb Tikka Nashidar £13.00
King Prawn Nashidar £17.00 Shimla Mix Nashidar £17.00